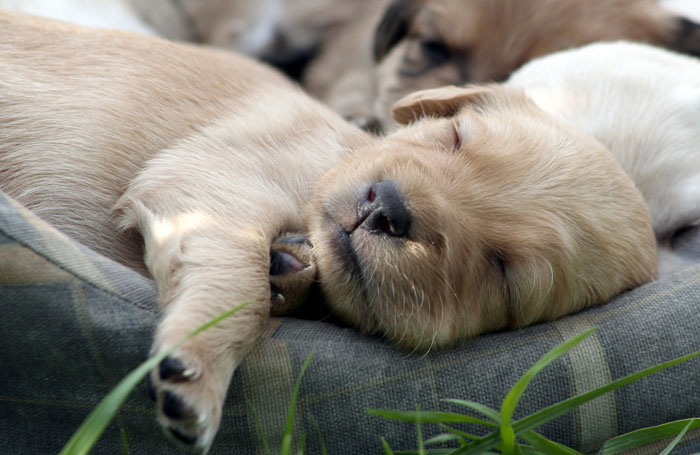 Everyone knows it's the right thing to do. Even the most cursory research delivers an enormous amount of information on the pet overpopulation problem facing the nation. With most estimates putting the number of animals at around 45 cats and dogs per every one human in the United States, the issue is obviously a serious one. Why, then, do so few people choose adopting a pet over supporting a breeder? In reality and although many people would probably never admit it, it usually comes down to this: Kittens and puppies are considered cuter than adult animals. That's it. But in your opinion, does that justify the fact that over 4 million cats and dogs are euthanized each year? Does it seem moral that one healthy pet should be put down every 8 seconds just because puppies and kittens are smaller and fluffier?
These folks usually have a myriad of excuses, but few of them hold up under even the lightest of scrutiny. For example, they claim that shelter dogs are usually there because they have serious behavior problems. In reality, however, many of these dogs are perfectly trained pets who are living in a shelter due to their previous owners' neglect, death, or inability to continue caring for them. It's true that some of these mature dogs may require retraining, but surely the amount of time you'll need to invest in this is less than what you'd spend training a puppy. This all too popular excuse is therefore invalid.
Those on the anti-shelter side also claim that shelter dogs are often unhealthy. This absolutely could not be further from the truth. Not only are shelter dogs usually administered the proper medication and vaccinations, but they're also spayed and neutered, saving you from having to finance that often expensive operation. This is not so with breeder puppies, who are sometimes not fully vaccinated and who are very rarely spayed or neutered. In fact, due to the diseases that run rampant in some breeder situations, such as puppy mill breeders, sometimes breeder dogs are far sicklier than their shelter counterparts.
Puppy mills sell their poor diseased puppies to brokers who then transport these "healthy purebreds" to commercial pet stores all over the country. It is estimated that over 25% of pet stores across America purchase their puppies from puppy mills. These pet stores either don't know or don't care where the puppies originated from, but even if they did, they surely would not inform an inquisitive customer. Furthermore, even if the breeder advertises an endorsement from the American Kennel Club, this endorsement is quite meaningless. The AKC is, by law, not responsible for the practices of its breeders or the health of the puppies they sell. Therefore, every time you buy from a breeder or puppy boutique, even one supposedly not associated with animal cruelty, you risk supporting the despicable practices of puppy mills.
It is true that shelter dogs may have originated from puppy mills themselves, but in effect, the damage has already been done. The guilty puppy broker or pet store has already received payment for the animal, and that payment did not come from you or from the shelter. Therefore, rescuing a puppy mill dog from an animal shelter is not supporting the puppy mill practice, unlike purchasing from an illegal breeder or pet store, which could feed your money directly back into the awful system.
There are a number of other reasons why purchasing a dog from an animal shelter is usually a far better option than purchasing directly from a breeder or puppy boutique, including the lower price you'll pay for your pet and the fact that animal shelters often provide training resources or veterinarian services. Ultimately, while breeder dogs do have their place, the average family should seriously consider purchasing their pet from a shelter instead of perpetuating the animal overpopulation problem and possibly supporting immoral breeding practices.